B&D Full Line of Oil-free Compressors (3.7Kw to 355Kw)
Guangdong Baldor-tech Co., Ltd was established in 1999. It has been a professional screw compressor manufacturer located in Guangdong Province for nearly 20 years. With the reputations of the National High-tech Enterprise, Energy-saving Air Compressor Engineering Center in Guangdong Province, Intelligent Manufacturing Demonstration Enterprise in Foshan City, we kept investing in R&D of compressor' better energy-saving technology, smart operation and management, and key technology of the compressor air-end.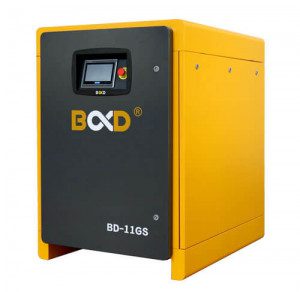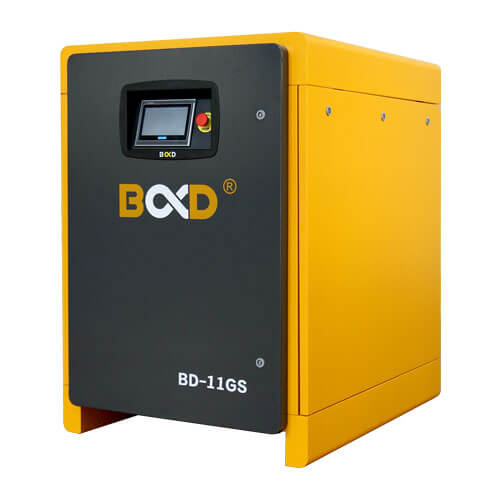 With two R&D Centers in Foshan City and Suzhou City, we have promoted LS Series of PM VSD compressors from 11Kw to 132Kw to the market in 2019. All models of LS Series are beyond our national latest standard of 1st class energy saving. And at the same time, we also promoted an integrated compressor with an air dryer and micro-filters, especially for laser cutting machinery. The power range is 7.5Kw to 37Kw, and the supplied pressure can be 16bar or 25bar.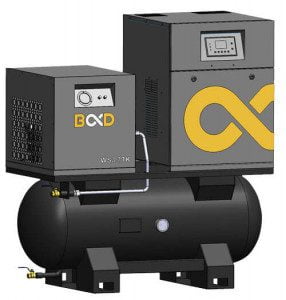 In 2020, we have promoted the full line of oil-free compressors, from 3.7Kw to 355Kw. The oil-free compressors are developed for the food and beverage industry, pharmaceutical processing industry, medical care, new energy vehicles, air separation industry, petrochemical industry, electronics industry, instrument industry and etc.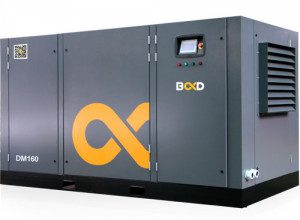 From 3.7Kw to 7.5Kw, oil-free scroll compressor WSTK Series, integrated with air dryer and air receiver tank is an all-in-one solution. There would be little space to take and easy installation for the end-user.
From 11Kw to 75Kw, oil-free water-lubricated double screw compressors GS Series would be a choice. Both the air-end and bearing are lubricated by water, and the supplied air temperature is low.
From 55Kw to 355Kw, dry type oil-free screw compressors DM Series would be listed on top. GHH air-end and B&D air-end are both available, to meet different market demands. IE3, IP55 motors with Siemens PLC control panel to ensure the reliability of the compressor performance.
For more details and applications, please contact us.
"B&D(Baldor) Air Compressor is always focus on its daily batter R&D and manufacturing. Here brings more new good products that the market is interested in.  "